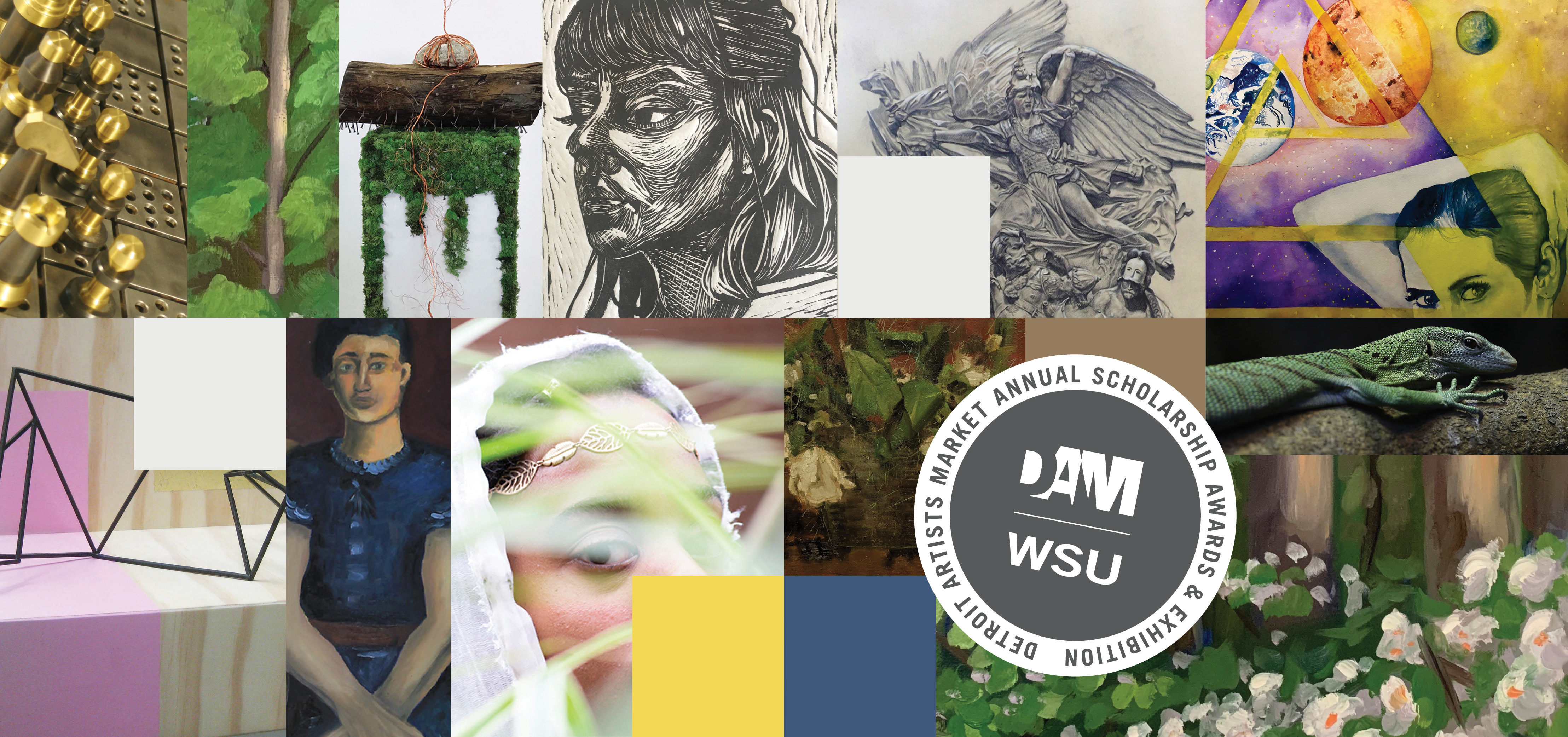 The Detroit Artists Market has selected Wayne State University as the beneficiary of the 2019 John F. Korachis Annual Scholarship and Exhibition Program. All currently enrolled Wayne State University sophomores, juniors, seniors and graduate students from the James P. Duffy Department of Art including ceramics, design, fibers, metals, painting, photography, print media and sculpture are invited to apply for this scholarship and exhibition program. Non-students do not qualify for this exhibition.
All the scholarship "finalists" (usually 12 students) selected by the scholarship committee, will be invited to participate with each finalist showing multiple works of art in the forthcoming scholarship exhibition that will open on March 8, 2019 at the Detroit Artists Market, along with the invited alumni and faculty. All exhibited works must be for sale. The three student scholarship recipients will be announced during the exhibition opening reception.
The opening reception of the scholarship exhibition will be Friday, March 8, 2019 from 6:00 p.m. to 9:00 p.m. and continue through April 13, 2019 at the Detroit Artists Market Gallery, located in the Cultural Center Area at 4719 Woodward Avenue, Detroit, Michigan 48201. The opening of the scholarship exhibition is a celebratory event that is extremely well attended every year. The Gallery also provides a focus of interest on the students' artwork during the entire exhibition period.
If you have any questions, please contact Helen Vachon, DAM Exhibitions Manager, by email at hvachon@detroitartistsmarket.org or by phone at 313-832-8540. You can also contact the Scholarship Committee Chairman, John F. Korachis, at 313-963-4100.